To beat stress and enjoy the benefits of meditation, you need to create a separate meditation space in your apartment. Meditation is proven to reduce stress, relieve anxiety, improve mental health, and enhance self-awareness.
In spite of the space constraints, there are several ways to set up a peaceful surrounding to meditate. In this blog, we have covered all the practical ways that you can implement to create a meditation space in your apartment.
Let's take a look.
Room With a View
If you live in an apartment with limited space, it might be stressful to meditate. Therefore, choosing any space near a window and facing outside the room can serve as something calm to gaze at. Placing some positive energy giving plants near your window can also offer you some fresh air to breathe in while you meditate.
Peaceful Lightings
Perfect lighting has the power to change the entire mood of a room. A bright small lamp placed in the corner of the room or placed next to the chair in a far corner might work. Few other small lamps can also be placed around the room in addition to the available ones in the main ceiling. This set up will serve a closed room very well when you turn off all the ceiling lights, giving you a peaceful surrounding.
Dedicated Room or Space
If you are living in an apartment with a couple of rooms, you can choose a room and transform the entire room into a relaxing and calmful place. Make sure not to bring any cluttered or untidy things into this room. This room will offer you a peaceful option to rest whenever you feel stressed.
Design the Room Like a Minimalist
The best way to design a peaceful environment is to make the entire space as minimal as possible. Shift away all the things out of the place you choose and reduce the amount of the clutters near that space. This can free up the entire meditation space and allow you to maintain a pleasant state of mind when you meditate.
Eliminate Technology
Technology has introduced alarm clocks with LEDs, television screen lights, mobile phone lights, etc which all have the power of grabbing attention. Setting up a tech-free environment can avoid stress from expecting calls and reduce the impact caused by blue light.
Calming Artwork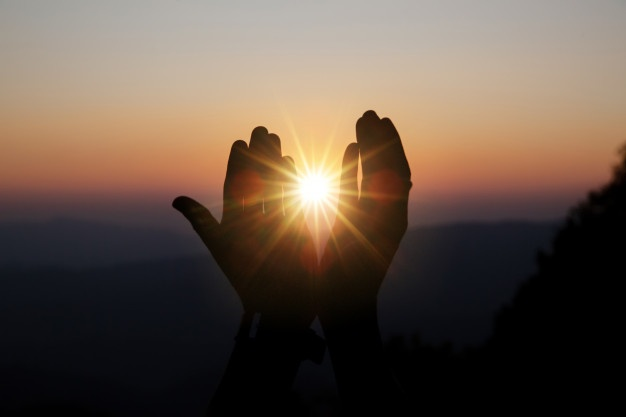 The next option that can enhance the peaceful surrounding is landscape paintings or similar ones. If you are not fond of landscapes you can even hang star maps, globes, or even candles from the ceilings. These types of set up and paintings can be great to lose yourself in. Surprisingly, mirrors are also one of the effective meditation aids.
Natural Essential Oils
Natural essential oils are a great and affordable way to set up a calm environment. You can dab them on pressure points like wrists or drop a few in oil diffusers. This can infuse the air with a gentle and natural scent.
Here is a graphic that sums up the entire post.
Winding Up
The most important part of setting up a meditative space is taking time for yourself and prioritizing your needs. A meditation space can act as a great motivator and can offer you a happier and healthier life. Therefore, create a peaceful space in your apartment that can give you the option to recover, restore, and refresh.
If you would like to buy an apartment that already has such facilities do reach Lancor (+91 8144787405). We can find you an apartment that meets all your needs.