The season of joy and happiness has finally set in! The most awaited month of the year is here. It's the time to brighten up your homes and dance to the tunes of Christmas carols. From a vibrant Christmas tree to colourful wreaths, you can indulge in a plethora of decorative items to light up your home. Here are few stunning home décor ideas that you can easily incorporate without burning a hole in your pocket:
Go for unconventional trees
The most important ingredient to bring in the spirit of Christmas is the iconic Christmas tree. You can create extravagant Christmas trees with the simplest of things such as ribbons and floral papers. This year, take the route less travelled and break the monotony with an unconventional tree in hues of gold and silver. Instead of going for one large tree, you can also arrange a series of trees of different colours.  Snow trees are one of the most stylish and affordable trends this season. An easy way to bring in wintry vibes is by layering up your tree using over-sized snowflakes or cotton balls. You can go the extra mile and make it all shiny by generously sprinkling glitter and sparkles all over it!
Paper ornaments
Gone are the days when ornaments were restricted to trees alone. This Christmas, go all out and decorate your home with ornaments that reflect your enthusiasm and high spirits! However, these ornaments do not necessarily need to be heavy on your pocket. You can opt for DIY paper ornaments cut out in shapes of your choice. Choose from quirky reindeer prints or make cut-outs of tiny Santas. You can also make cute models of sleighs with ice-cream sticks and miniature bells. Do not hesitate to play around with loads of patterns and shapes. Checks and polka dots are two patterns that are in vogue this season. Apart from traditional red and white, make sure you incorporate contrasting colours like blue and yellow while creating your ornaments. Another innovative idea to decorate doorways and balcony railings is by creating attractive pom-pom ornaments. Green would also be a great pick for your balcony to turn it into a green haven.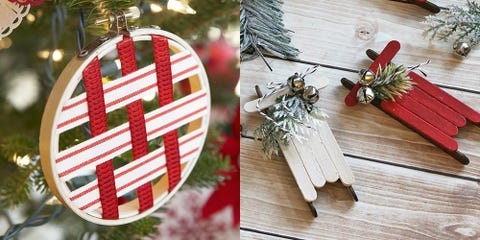 Floral Wreaths
Nothing else screams out Christmas than a quintessential wreath hung up on your main door. While creating wreaths for your home, one of the most important things that you have to keep in mind is its colour tone. You can opt for bright and contrasting colours that instantly gain attention or go in for subtle and earthy tones that are classy and chic.  Floral designs can make your wreaths look classy and elegant at the same time. You can also make wreaths with dry fruits and leaves for an unconventional touch. If you looking for some bold home décor ideas to enhance the beauty of your home, then it is better to add some vibrant tassels to your wreaths, and keep the compliments coming!
 Fragrant Candles
Candles provide the twin benefit of lighting and ambience. Apart from being high on functionality, they also leave no stone unturned in instantly uplifting your mood and spirits. Additionally, they are available in an assortment of aromatic scents that linger your hallways like a breath of fresh air! Instead of buying branded and expensive candles, stick to budget-friendly DIY candles this season. These can add a lot of charm and beauty to your living area. You can incorporate a range of household materials such as glass bottles, jelly jars and mason jars in this DIY home project.   From fragrant pine oils to therapeutic hints of rose and jasmine, take your pick on the scent and transform your home into a heavenly abode.

Pastel Dining
The dining room is where most of the festivities begin, so it is natural to decorate your dining area with out-of-the-box Christmas décor ideas to be the talk of the town. When it comes to your dining table, green would be a great pick.  Make sure you incorporate all things edible ranging from fruits and vegetables to potted plants and flowers. Pastels are a great choice to experiment with this season. While setting up your Christmas dinner, try to incorporate cutleries in various combinations of pastel colours. Preferably, decorate you vases using flowers which are in pastel shades. If you are planning to go retro, then silver and gold palettes are ideal. Think loud patterns and vibrant prints to complement the endless dinner conversations filled with love and laughter.
Lights
The vibrancy and the spirit of Christmas can only be felt with decorative lights that go hand-in-hand with the vibes of the season. However, it is important that the colour of the lights complement the wall paints. Always ensure that the lights incorporated do not overshadow the other accessories of your home. As a fire safety precautionary measure, it is always better to go for LED candle lights. These are pocket-friendly lights which will help you cut down on your electric bill. A range of LED lights are available in the market in various sizes and shapes. For instance, small star-shaped LED lights can be hung across doorways and balcony railings.
Focus on a single wall
For compact spaces and studio apartments, it is a great idea to create a Christmas corner against a single wall. You can restrict all your décor to a single wall to create a balance in your home décor. Furthermore, this wall can also serve as an ideal backdrop for picture-perfect selfies to spice up your news feed. Layering would be a great option in this regard. Make colourful layers of different accessories such as a garland of fruits and flowers, paper Christmas trees and wreaths. Additionally, you can also create an edible layer by using garlands of cookies, blueberries and cranberries. Sticking to a single wall in regard to décor also helps in keeping your home spic and span, which is always an added benefit!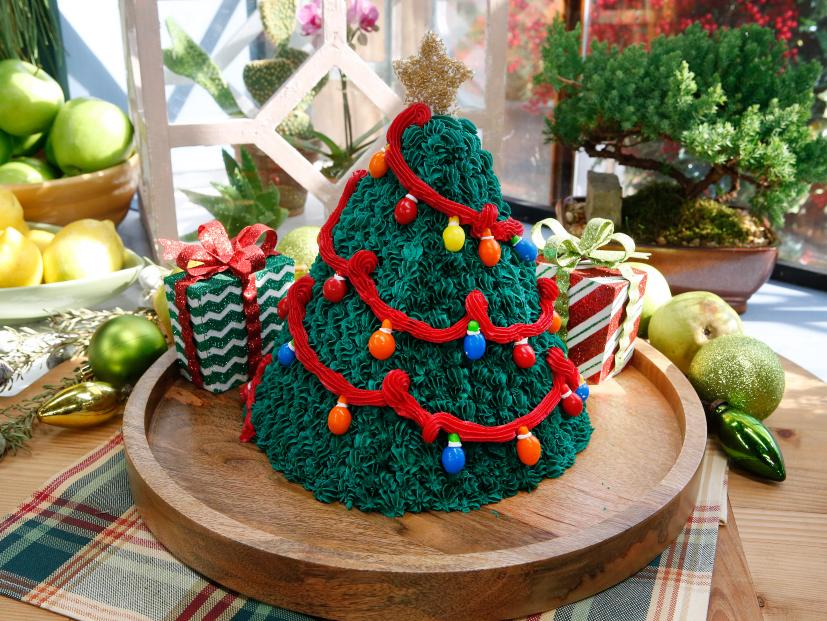 Home is where the heart is, and celebrating a warn festival like Christmas in your dream home is nothing less than a dream come true! If you are looking to invest in your dream home this festive season, then head out to Lancor for breath-taking residential apartments in the top localities of Chennai.